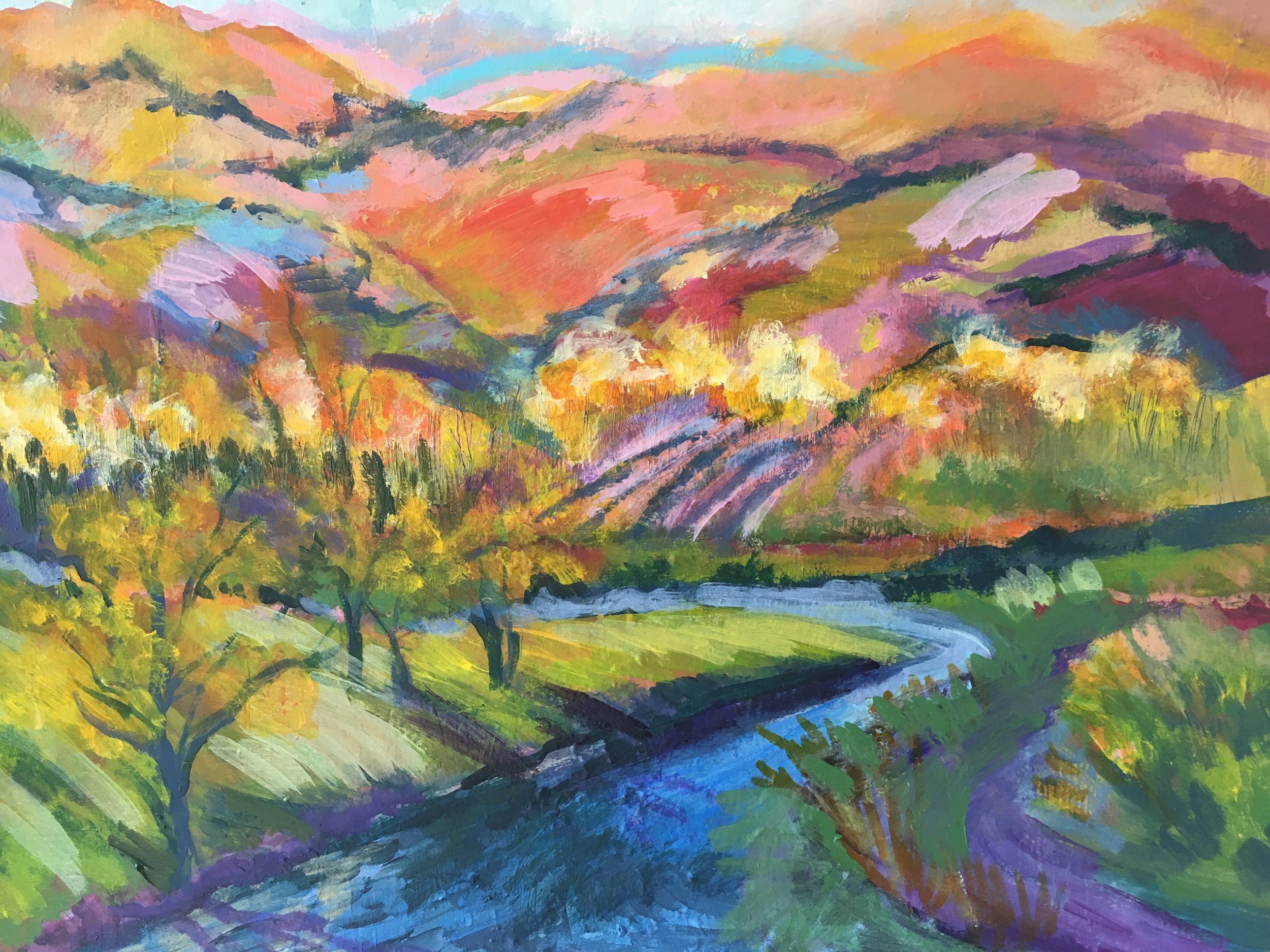 I like to get my hands dirty. Whether it's in my own or a chef's kitchen; I enjoy chronicling the latest trends in the culinary world as well as dipping into a palette-full of radiant color.
These passions emerged from a curious and creative past encouraged by my mother, a wonderful cook and my father, an artist. Putting my degree in art from the University of Missouri, Columbia in motion, I taught art in the Shawnee Mission School District for 10 years.
Continuing my love-affair with the arts, I bolstered my creative portfolio participating in studio classes, art shows, and becoming a docent at the Kemper Museum of Contemporary Art and the Nelson-Atkins Museum of Art.
Throughout the journey travel has been a constant – nationally and internationally. As a girl from the Kansas prairie my intention has been to capture the bounty in Plein air no matter where I am. From my point of view, my work relies on the whims of Mother Nature – often blustery or serene, fleeting or rooted, my job is to observe and interpret. My journey has been an eye opening experience. I count lessons learned from pen and brush invaluable.